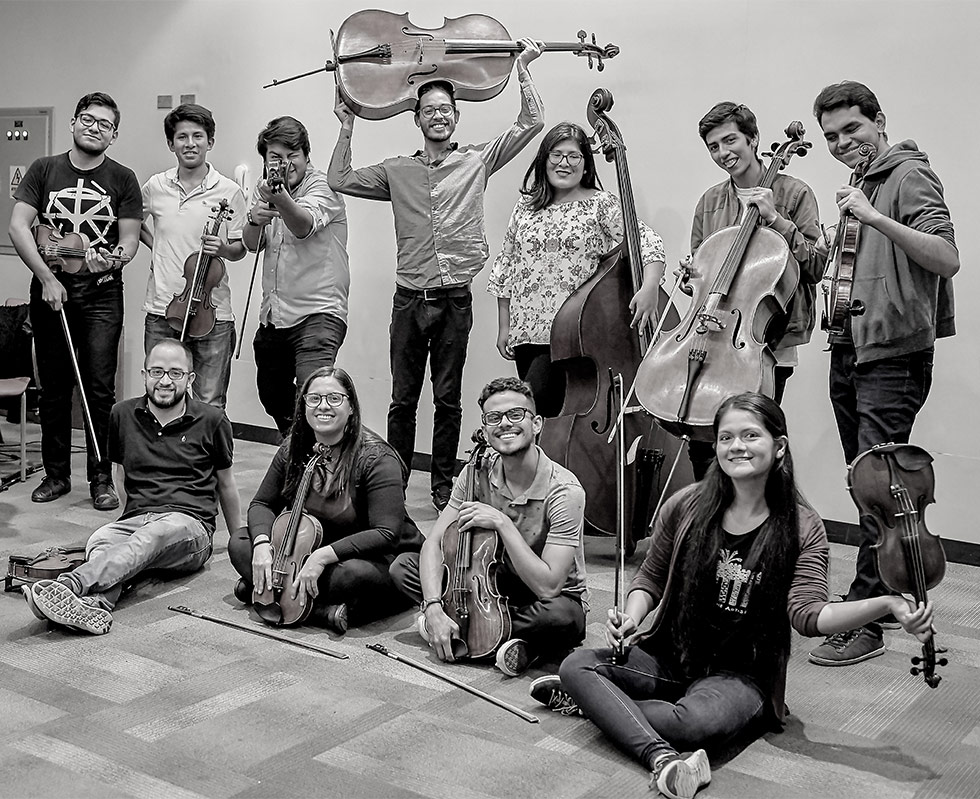 Nueva Lima Clásica was founded in 2014 to promote the practice of chamber music in Lima and to serve as a platform for young music professionals living in Peru. From the beginning its artistic director has been the Dutch maestro Marnix Willem Steffen.
In 2019 the NLC Chamber Orchestra was born. They performed a very promising first concert season at their home, the Ccori Wasi Auditorium in Miraflores. Furthermore, they were invited to perform in the prestigious concert season of the Sociedad Filarmónica de Lima, together with artists like Misha Maisky, Jordi Savall and Dmitri Yablonsky. They also played in the Golden Hall of the Lima Municipal Theater and made a tour to Piura. International soloists who participated during the season were the Spanish pianist Pablo Amorós, the Peruvian violinist Hugo Arias, the German pianist Alexander Gums and the Peruvian saxophonist Rubén Romero. During the Lima Design Week they participated with a spectacular concert, combining classical music with jazz, pop and Latin.
Marnix Willem Steffen is a Dutch conductor, living in Lima since 2011. Involved in different cultural activities, he is contributing to the diffusion and development of classical music, and supporting the musical exchange between Europe and South America. In 2013 he received the High Honorific Distinction of Culture for the 192° Anniversary of the Independence of Peru.